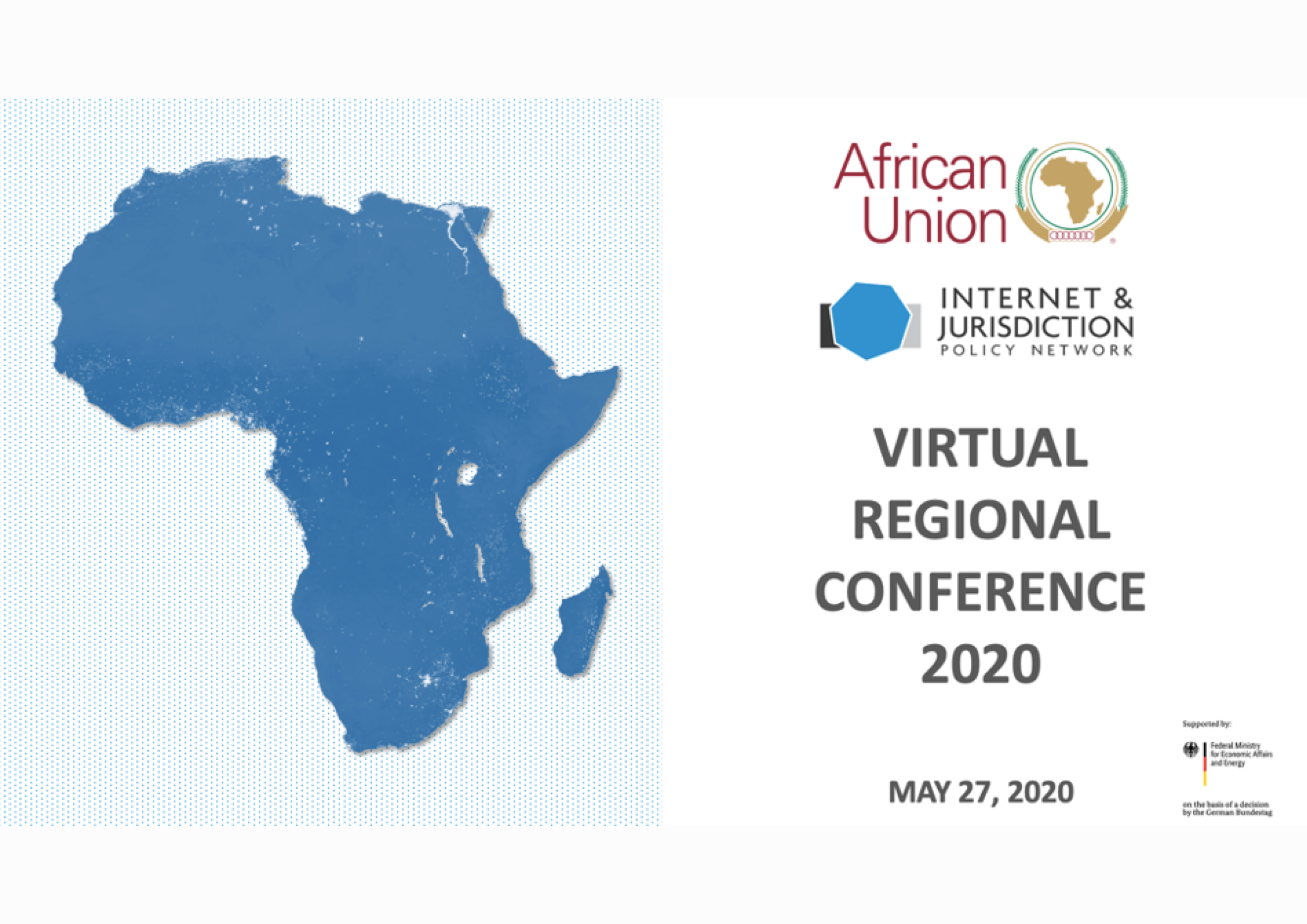 On May 27, 2020 at 3pm EAT - Addis Ababa time (12pm UTC), the African Union Commission and the Internet & Jurisdiction Policy Network will host a Regional Conference for Africa. 

The virtual event will address transnational and regional legal challenges in cyberspace, emphasizing the value of multistakeholder cooperation to develop interoperable standards and solutions. 

As a part of the conference, you are invited to submit your written contribution to the UN Secretary-General's High Level Panel on Digital Cooperation Consultation on the Digital Cooperation Architecture before Friday, May 29, at 5pm UTC. The complete UN Report, as well as summaries of the proposed approaches, are available below. 





The conference will also share perspectives on global trends and discuss the future of the cross-border Internet in a African context in the framework of the Digital Transformation Strategy for Africa, launched by African Heads of State in 2019, as well as the United Nations Sustainable Development Goals (SDGs).