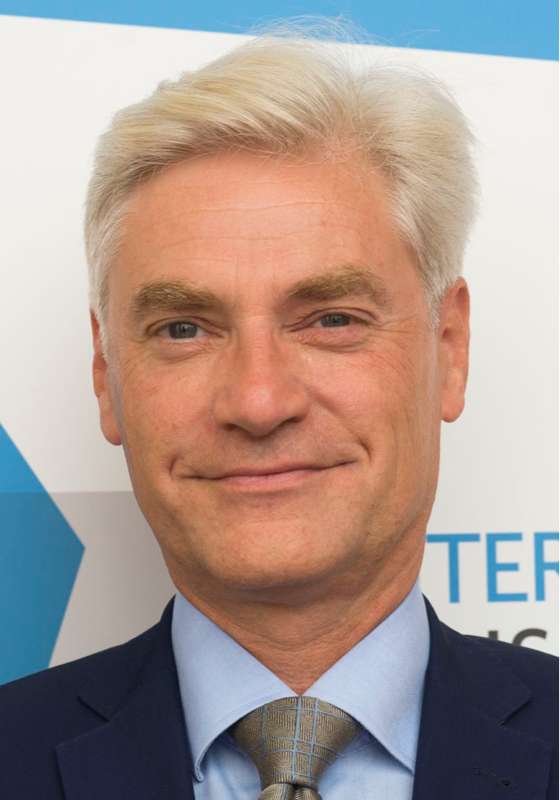 Bertrand de La Chapelle
_
Executive Director

@bdelachapelle

bdelachapelle@internetjurisdiction.net
Bertrand de La Chapelle is the Executive Director and Co-founder of the Internet & Jurisdiction Policy Network. He has been a determined promoter and pioneering implementer of multi-stakeholder governance processes for more than 15 years, building upon his diversified experience as a career diplomat, civil society actor and tech entrepreneur. He was previously a Director on the ICANN Board (2010-2013), France's Thematic Ambassador and Special Envoy for the Information Society (2006-2010) and an active participant in the World Summit on the Information Society (2002-2005), where he promoted dialogue among civil society, private sector and governments. Bertrand is a frequent speaker in major Internet governance processes such as the Internet Governance Forum. 
As an engineer, Bertrand was in the 1990s the Co-founder and President of the virtual reality company Virtools, now a subsidiary of Dassault Systèmes. Bertrand de La Chapelle is a graduate of Ecole Polytechnique (1978), Sciences Po Paris (1983), and Ecole Nationale d'Administration (1986).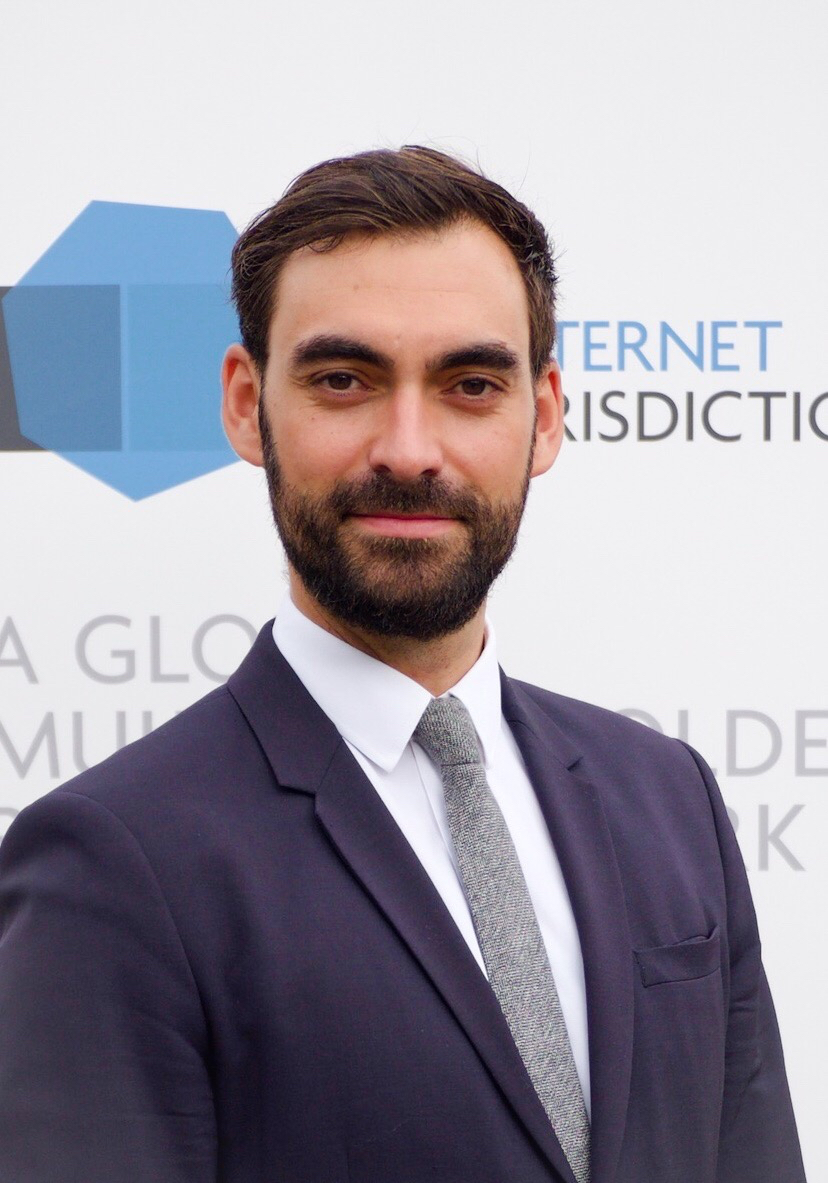 Paul Fehlinger
_
Deputy Director

@paulfehlinger

fehlinger@internetjurisdiction.net
Paul Fehlinger is the Deputy Director and Co-founder of the Internet & Jurisdiction Policy Network. His comments on the future of the internet and the digital economy have been featured, among others, in The Economist, Fortune, Politico, Slate, Die Zeit, or by the Council on Foreign Relations. He is a regular speaker at international fora, including in the past at the United Nations IGF, OECD, European Commission, Council of Europe, the G7 process, or the WTO.

Paul was appointed as a member of the Advisory Network of the Global Commission on Internet Governance, as well as of the Working Group on Rule of Law of the Freedom Online Coalition. He was also a participant in the Council of Europe's Committee of Experts on Cross-border Flow of Internet Traffic and Internet Freedom, and the World Economic Forum's Future of the Internet Initiative. 

He holds a Masters of International Relations from Sciences Po Paris and was a scholar of the German National Merit Foundation (Studienstiftung). He was also a visiting researcher at the Max Planck Institute for the Study of Societies and holds a BA in European Studies from Maastricht University. He speaks English, German and French.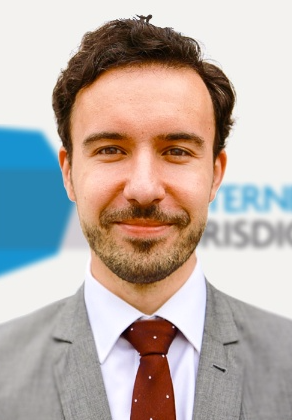 Martin Hullin
_
Head of Operations and Partnership Manager

@HullinMartin

hullin@internetjurisdiction.net
Martin Hullin is the Head of Operations and Partnership Manager of the Secretariat of the Internet & Jurisdiction Policy Network. He is a multistakeholder governance expert with an entrepreneurial background, specialized in building public-private partnerships and facilitating knowledge transfer between governments, the private sector, international organizations, and academia. Before joining Internet & Jurisdiction, Martin was in charge of the formalization of a leading global renewable energy policy network and worked as a Consultant for the United Nations Environment Program and GIZ. He has also served as an international focal point for cross-sectorial collaboration between numerous governments and international organizations. Next to being a public speaker (OECD, COP20, COP21, UNECE), he also led the production of several major policy publications.
Martin holds a Masters of International Relations from Freie Universität Berlin and a double degree in International Business Administration. He has worked in Washington D.C., Shanghai, and Berlin, where he was the CEO of an award-winning knowledge management startup. He speaks English, German, Polish, and French.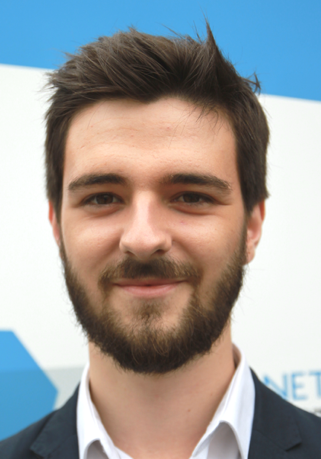 Xavier Guyot de Camy
_
Project Officer
Xavier Guyot de Camy is Project Officer at the Secretariat of the Internet & Jurisdiction Policy Network. In his role, he supports the multistakeholder policy development process of the three thematic Programs of the Policy Network. Xavier is also in charge of trends monitoring and maintaining the I&J Retrospect Database.
Xavier specialised in global risks, policy making, and international law. He graduated from Science Po Paris with a Masters in International Affairs and studied at the Simon Fraser University in Canada. Before joining the Secretariat as a Junior Fellow in 2017, Xavier gained experiences in global risk analysis. He speaks French, English and intermediate Spanish.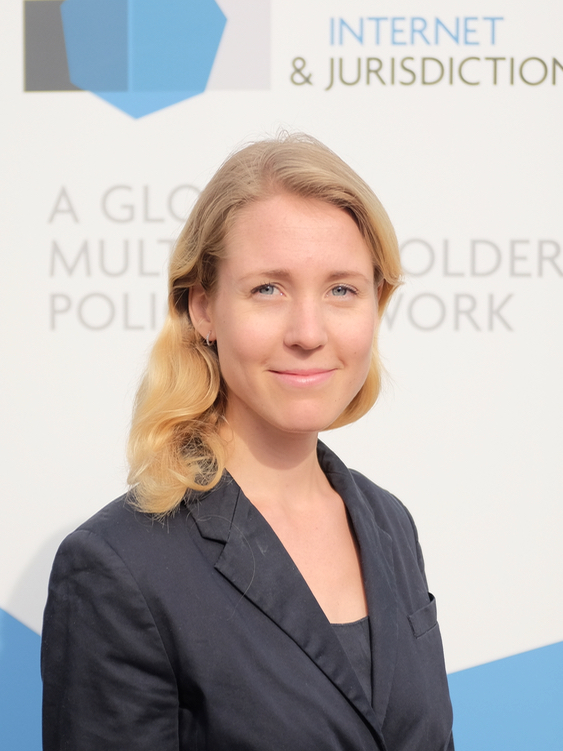 Hedvig Lundström
_
Events and Communications Assistant

lundstrom@internetjurisdiction.net
Hedvig Lundström is the Events and Communications Assistant of the Internet & Jurisdiction Policy Network. She is specialized in media governance and has previously worked at the UNESCO Headquarters Section for Freedom of Expression and Media Development, as well as at the World Association of Newspapers and News Publishers (WAN-IFRA), where she was a Project Assistant in the Media Freedom Division. She has also worked in the field of corporate philanthropy and partnerships in the private sector.
As Events and Communications Assistant within the Internet & Jurisdiction Secretariat, Hedvig's role is to assist with the organization of meetings and events, and to provide administrative and communications support.
Hedvig holds a Master's Degree in Political Theory from Sciences Po Paris and a Bachelor's Degree in Social Sciences from Uppsala University in Sweden. She speaks English, French and Swedish.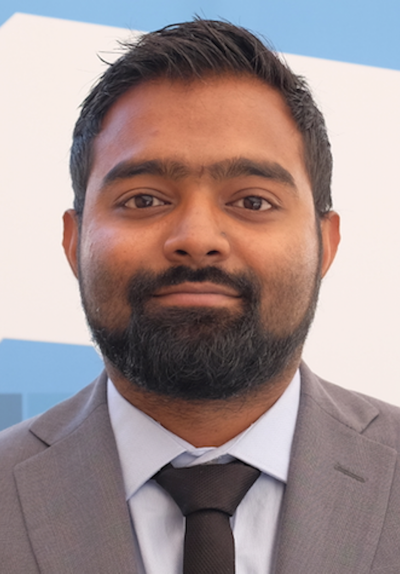 Ajith Francis
_
Junior Officer

francis@internetjurisdiction.net
Ajith Francis is a Junior Officer (fall intern) at the Secretariat of the Internet & Jurisdiction Policy Network. He holds a Master's in Public Policy specializing in Economics and Technology Policy from Sciences Po Paris. He has also spent a semester at George Washington University's Elliott School of International Affairs. 
Prior to joining the Secretariat, Ajith has worked with Google Inc. as a Digital Marketing Account Planner, as well as with the Planning Commission of India's intra-governmental start up 'India Backbone Implementation Network', as a Consultant. He speaks English, Hindi and intermediate French.