Work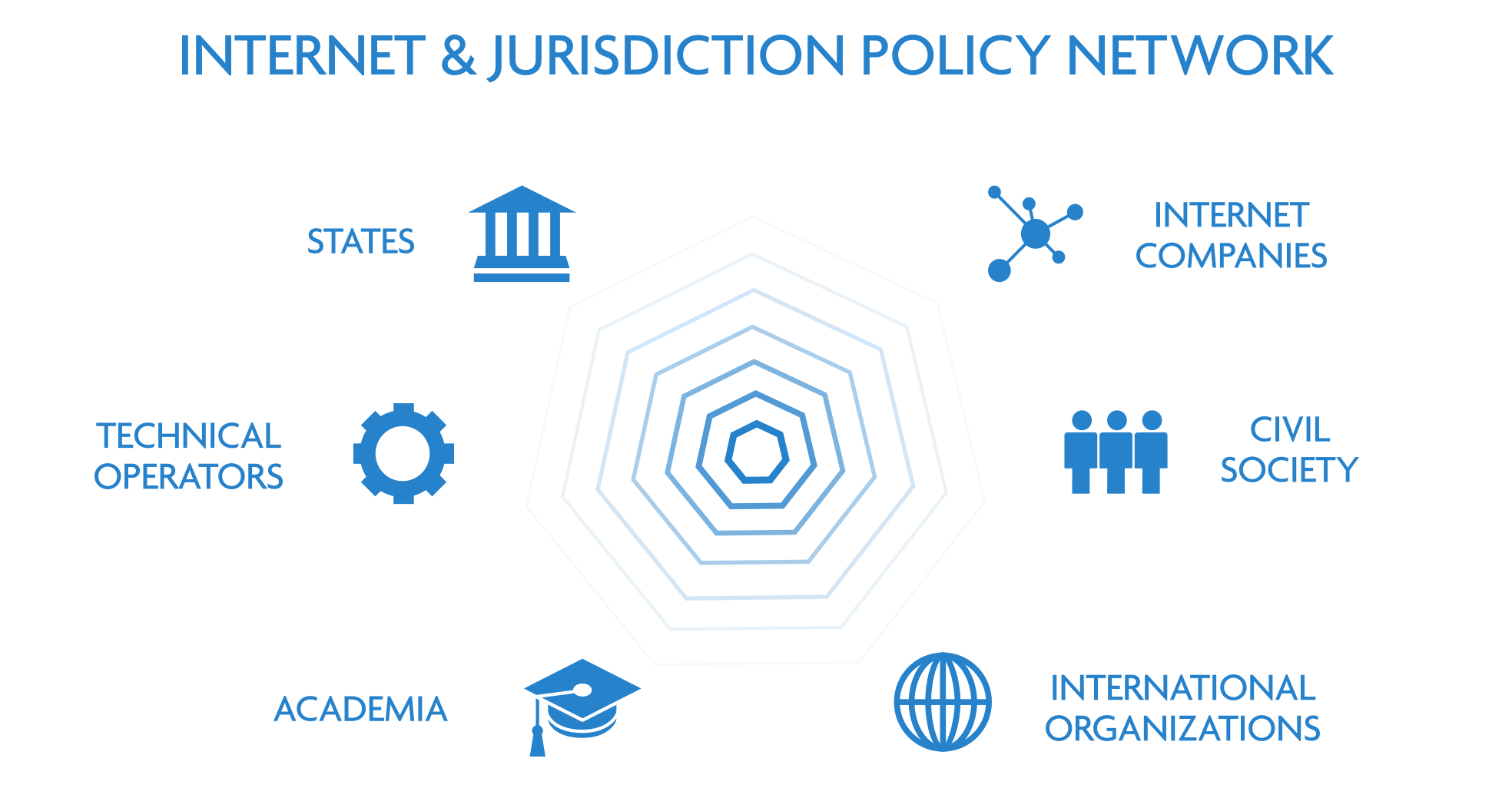 The Internet & Jurisdiction Policy Network is the multistakeholder organization addressing the tension between the cross-border Internet and national jurisdictions. Its Paris-based Secretariat facilitates a global policy process engaging over 300 key entities from governments, the world's largest internet companies, technical operators, civil society groups, academia and international organizations from over 50 countries.
Enabling Multistakeholder Cooperation
Stakeholders in the Internet & Jurisdiction Policy Network work in currently three Programs (Data & Jurisdiction, Content & Jurisdiction and Domains & Jurisdiction) to jointly develop policy standards and operational solutions to pressing legal challenges at the intersection of the global digital economy, human rights and security. 

The organization is also the home of the I&J Retrospect Database tracking global trends, and launches in 2019 the world's first Internet & Jurisdiction Global Status Report. 
The regular Global Conferences of the Internet & Jurisdiction Policy Network are institutionally supported by six international organizations: Council of Europe, European Commission, ICANN, OECD, United Nations ECLAC, and UNESCO. Partner countries include France (2016), Canada (2018) and Germany (2019). 
The work of the organization has been presented to and recognized by key international processes, including the UN Internet Governance Forum, G7, G20 or the Paris Peace Forum, and covered in top media outlets such as The Economist, Washington Post, Financial Times, Politico or Fortune. 
The organization is financially supported by a unique coalition of over 20 governments, companies and organizations. 
Policy Coherence and Joint Action
Most online interactions and data flows today involve multiple jurisdictions based on the locations of users, servers, internet platforms, or technical operators. Traditional modes of interstate legal cooperation struggle to handle this new digital reality. In the absence of policy standards and appropriate frameworks, increasing tensions trigger uncoordinated short-term solutions. 
The resulting legal arms race risks causing unintended and harmful consequences, including acute jurisdictional conflicts and unwanted fragmentation. The present situation constitutes one of the greatest global governance challenges of the 21st century  — one that no actor can solve unilaterally. 
The Internet & Jurisdiction Policy Network therefore uniquely connects relevant stakeholder groups and bridges policy silos. Its innovative methodology strives to fill an institutional gap in internet governance.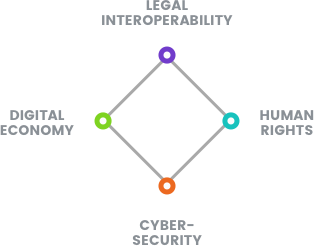 Programs of the Internet & Jurisdiction Policy Network
Learn more about the thematic Programs of the Internet & Jurisdiction Policy Network. Over 100 key stakeholders from all five continents are Members of multistakeholder Contact Groups. On an ongoing basis, they jointly foster policy coherence and develop concrete policy standards and operational solutions.