The Secretariat of the Internet & Jurisdiction Policy Network held a one-hour special session at the 2017 Internet Governance Forum (IGF) at the United Nations in Geneva, on Thursday, December 21, 2017, from 9am to 10am. It allowed Executive Director Bertrand de La Chapelle and Deputy Director Paul Fehlinger to explain the work carried through the Policy Network since 2012, and present in particular how the upcoming second Global Internet and Jurisdiction Conference inscribes itself in a wider timeline. 
The session synthesized the ongoing work of the Internet & Jurisdiction Policy Network, and highlighted the importance of the Global Internet and Jurisdiction Conferences, after the announcement during the main session on Day 1 of the IGF by the German Federal Ministry for Economic Affairs and Energy that the third Global Internet and Jurisdiction Conference will be hosted by Germany in 2019, after Canada (2018) and France (2016). 
Watch the video of the Special Session
Members of the high-level Advisory Group of the Conference joined the Secretariat in this session. 
"We have to find a way to protect that which needs protection without destroying the enabling capacity of the Internet.  And to do that in an international setting where cross-border jurisdictional questions arise is a nontrivial problem.  But it is worthy of our attention and that's why I will be in Ottawa and I certainly will be in Berlin as these events unfold."  

"There is no doubt in my mind that to solve the problems that we all have been thinking about, we are going to need cooperation across national boundaries."
Vint Cerf, 
Father of the Internet, VP and Chief Internet Evangelist, Google
"Canada looks forward to hosting the second Global Internet and Jurisdiction Conference in Ottawa which is fast approaching, at the end of February. (…)  I would note that in addition to being a supporter of I&J, Canada will be hosting the G7. (…) The impacts of digital technologies on inclusive innovation will need to be factored in to the discussions, and Internet & Jurisdiction matters are in an integral part of this."
Pamela Miller, Director General
on behalf of
David McGovern, Associate Deputy Minister,
Canadian Department of Innovation, Science and Economy Development

From left to right: Bertrand de La Chapelle, Vint Cerf (Google), Paul Mitchell (Microsoft), Paul Fehlinger and Pamela Miller (Canada)
"I certainly believe that the I&J Policy Network is really the next internet governance frontier that we need to address."
Byron Holland,
CEO and President,
Canadian Internet Registry Association (CIRA)
"Exchanging data across borders related to DNS management is going to be a challenge and needs collective wisdom of the community to provide input to the ICANN decision-making process and policy development process. So we look forward to participate in Ottawa and we will continue to support the initiative."
Tarek Kamel, 
Senior Advisor to the President for Government and IGO Engagement,
ICANN
"Germany is ready to pick up the momentum set by France and Canada, especially against the background of the IGF 2019."
Bernd Neujahr on behalf of  
Stefan Schnorr, 
Director General,
German Federal Ministry for Economic Affairs and Energy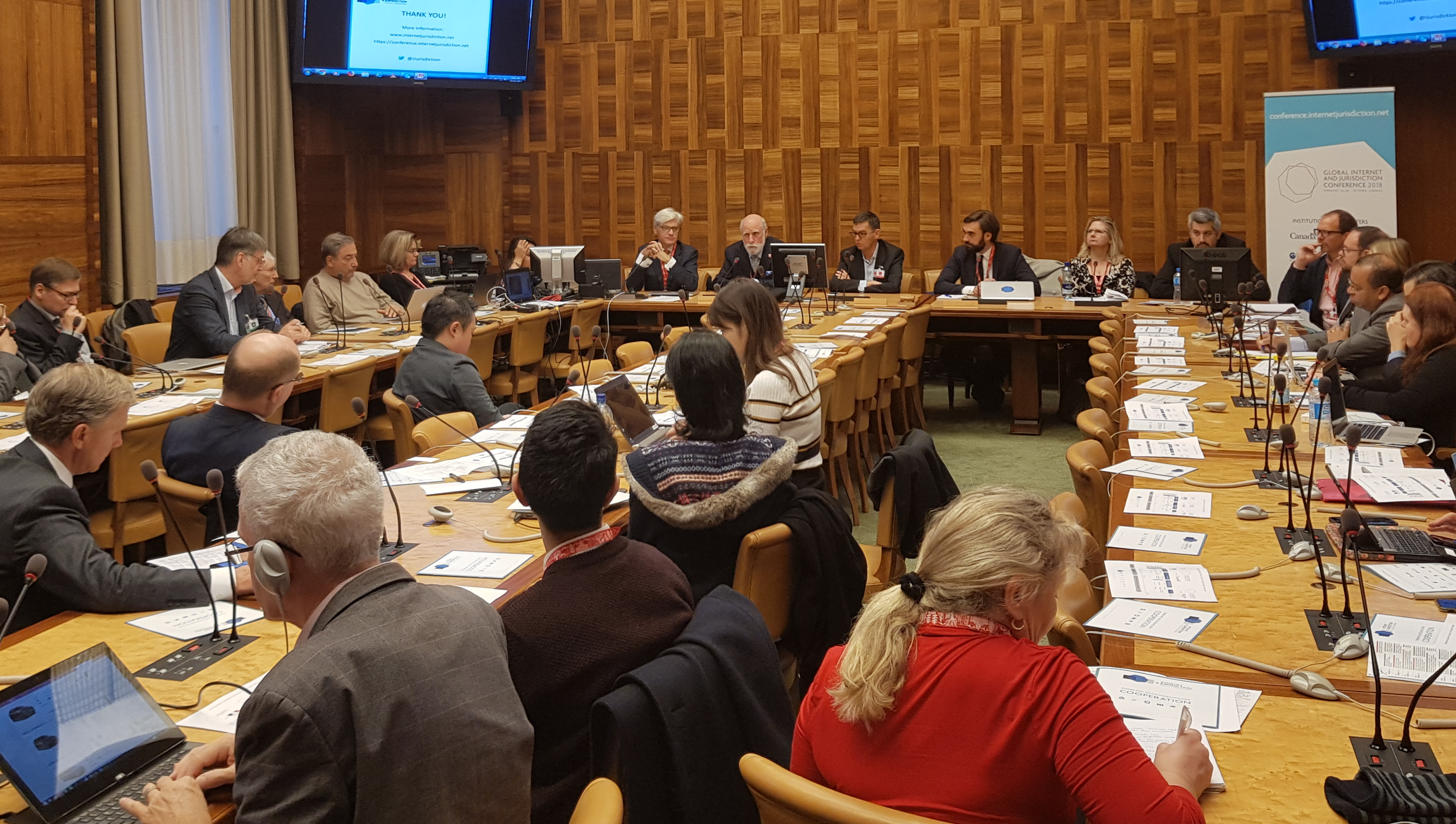 "When we come together in a multi-stakeholder fashion to agree on cooperation mechanisms, to agree on ways that we can share information, to agree on what common values are… that all can provide great input into the systems of laws and regulations that we have globally."
Paul Mitchell,
Senior Director, Technology Policy,
Microsoft
" One of the calls emanating from NETmundial was that jurisdiction in the context of internet governance should be further developed as a priority area of work in the future. We are very glad to see that it is developing through the Internet & Jurisdiction Policy Network."
Benedicto Fonseca Filho, 
Director, Department of Scientific and Technological Affairs
Brazilian Ministry of Foreign Affairs
"The Internet & Jurisdiction Policy Network is the only place where all of these interconnected issues are brought together in one place. It is a unique group of individuals who really have expertise in all of these various topics, from ICANN issues, to privacy, and to law enforcement."
Jonah Hill, Internet Policy Specialist, on behalf of 
Fiona Alexander, Associate Administrator NTIA,
US Department of Commerce