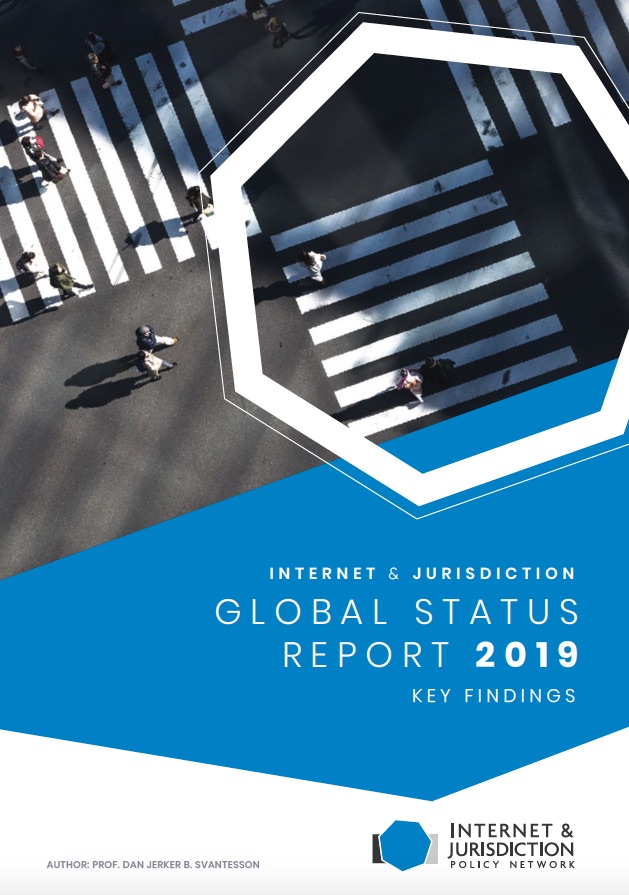 Enabling evidence-based policy innovation, the Report will provide all stakeholders with the necessary information to develop frameworks and policy standards for the digital society and economy. It will give a comprehensive and regionally balanced overview and documentation of past, current and emerging trends, relevant actors and proposed solutions to the major cross-border legal policy challenges facing our connected society.

The Report will complement the ongoing policy development process facilitated by the Secretariat. It will build upon the findings and issues addressed in the three thematic Programs of the Internet & Jurisdiction Policy Network Data & Jurisdiction, Content & Jurisdiction and Domains & Jurisdiction and the over 1600 cases from more than 100 countries in the I&J Retrospect Database. The Report will moreover summarize the most relevant emerging trends and initiatives in areas such as the Internet of Things, digital trade, or taxation, in order to map these upcoming policy challenges.
This timely compendium of global activities will be a crucial instrument to help foster a systematic increase of policy coherence between ongoing initiatives. It will contribute to the mitigation of acute jurisdictional conflicts, to supporting the development of concrete operational solutions, and to preserving the benefits of the open, interoperable and cross-border Internet.
The Secretariat has entrusted internationally renowned Professor Svantesson, Co-Director of the Centre for Commercial Law at the Faculty of Law at Bond University, with the lead authorship of the Report. It will coordinate the data collection from its the stakeholders engaged in the Internet & Jurisdiction Policy Network, and will assure the production and dissemination of the Report in the Network and beyond.