The Internet & Jurisdiction Policy Network and the United Nations Economic Commission for Latin America and the Caribbean (UN ECLAC) have partnered to produce the Internet & Jurisdiction and UN ECLAC Regional Status Report.

This indispensable analysis will present a first-of-its-kind mapping of the rapidly expanding digital policy field in the Latin America and the Caribbean region.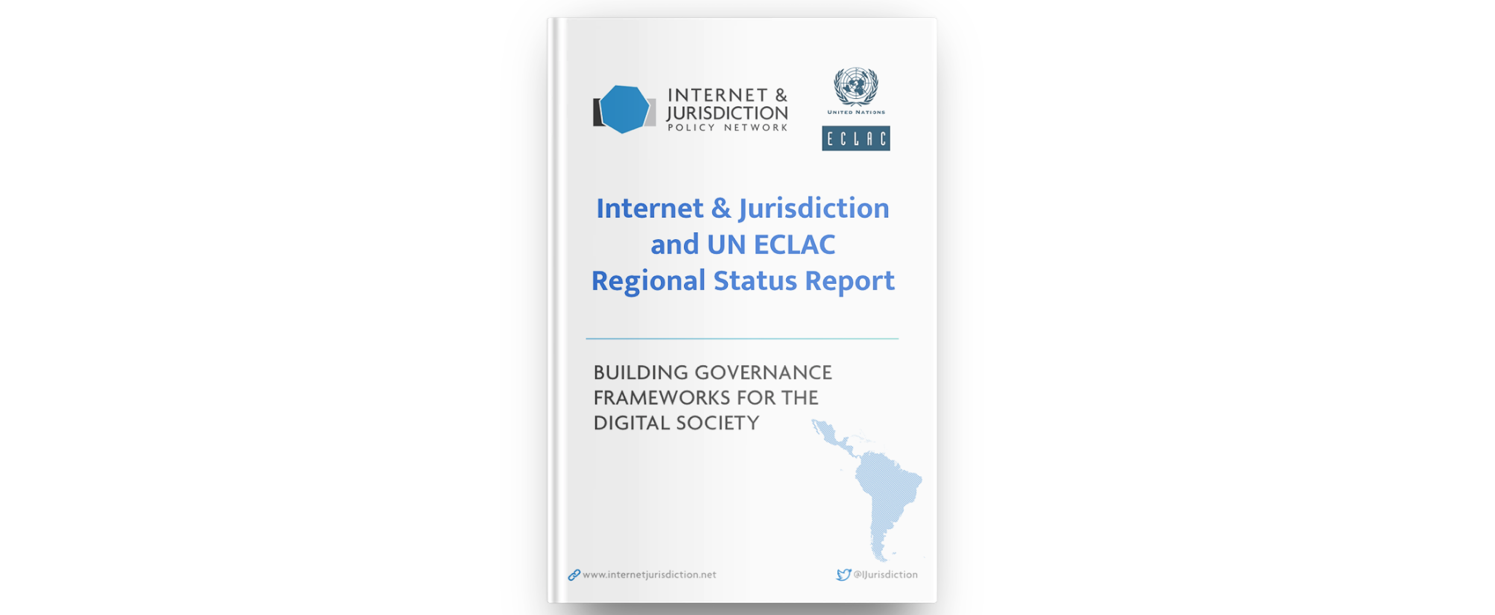 Based on interviews with the most important and knowledgeable stakeholders with expertise and understanding of the regional ecosystem, this major publication will evaluate key trends in fast evolving policy fields, including cross-border data flows, privacy, e-evidence, content restrictions, domains suspensions, digital trade, taxation, or the Internet of Things. 


The Report will play a significant role in helping to showcase the regional developments in future editions of the Internet & Jurisdiction Global Status Report, the standard-setting global mapping initiative of cross-border legal challenges on the Internet. The landmark 2019 edition was released at the United Nations Internet Governance Forum in Berlin last year.

"The  Internet & Jurisdiction Regional Status Report seeks to equip stakeholders in Latin America and the Caribbean with an evidence-based resource for policy innovation. It will also provide a unique opportunity to showcase policy developments in this region to a global audience." said Bertrand de La Chapelle,  Executive Director, Secretariat of the Internet & Jurisdiction Policy Network. 

The Internet & Jurisdiction Policy Network and UN ECLAC have entrusted world-leading expert, Professor Carlos Affonso Souza, Director of the Institute for Technology & Society of Rio de Janeiro (ITS Rio), with authoring the report, in close coordination with the two organizations.

The Regional Report aims to enable all relevant stakeholders to make well-informed policy decisions on key issues that have a high impact on security, human rights, justice, and economic development. It is expected to be released before the end of 2020.

For more information about the report please contact: hullin@internetjurisdiction.net

The production of this Report is enabled by financial support provided by the German Corporation for International Cooperation (GIZ) on behalf of the German Federal Ministry for Economic Cooperation and Development (BMZ).