Interviewed live by Euronews Tonight, I&J Deputy Executive Director Paul Fehlinger commented on the launch of the Christchurch Call by French president Emmanuel Macron and New Zealand Prime Minister Jacinda Ardern to fight online extremism.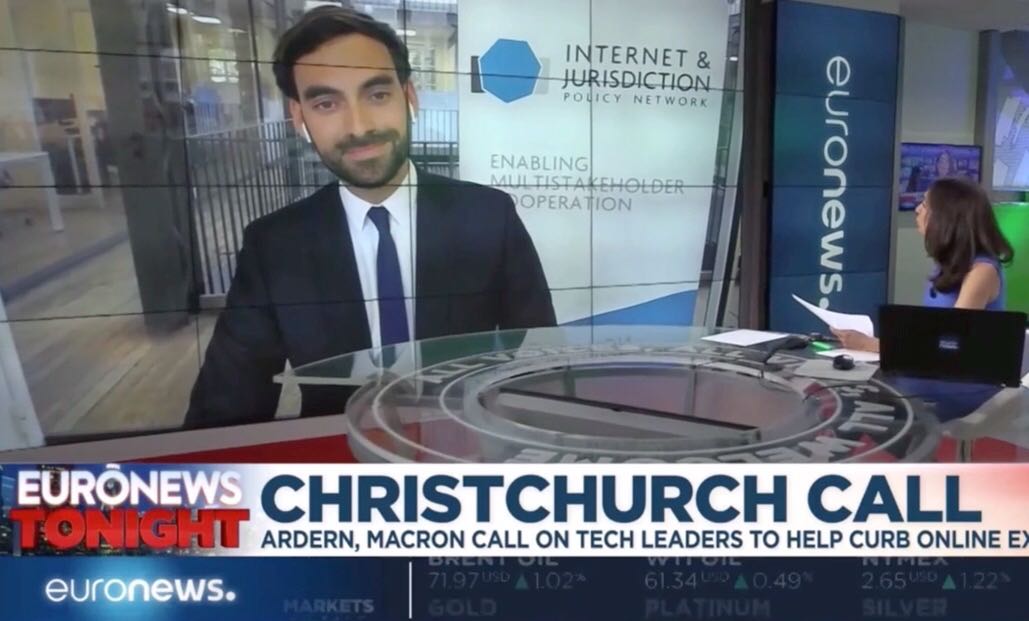 Paul Fehlinger interviewed by Euronews

By signing the call, eight technology companies, seventeen countries and the EU Commission committed to prevent the spread of violent and terrorist content such as the live streaming of the March 15 terrorist attack in Christchurch, New Zealand.
What this call today shows is that there is an even larger need than ever before for sustained and ongoing collaboration - Paul Fehlinger, I&J Deputy Executive Director
In the interview, Paul Fehlinger points out that the procedures for translating the call into concrete actions have yet to be defined. Two weeks ahead of the  3rd Global Conference of the Internet & Jurisdiction Policy Network, Mr Fehlinger stressed that no single actor can solve these complex challenges  alone, and that sustained collaboration between all stakeholders is more necessary than ever.